Welcome to Flat Rock Creative!
A mobile device walks into a bar….
Is your website a joke on mobile devices?  Not so funny… your audience could be walking out on you!
Flat Rock Creative will make sure your site is fully responsive on tablets and mobile devices, so that you can be responsive to your customers.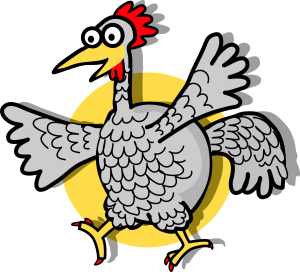 Yes, chickens do fly!
Let the creativity soar...
Combining traditional design, new media technology, and solid marketing experience, we'll help you create a compelling presence…
on the internet…
plan a website • establish a server • choose and register a domain • create a look • draft the words • go online • announce your arrival • list your site on search engine databases worldwide • establish maintenance and administrative protocols • carry your brand to facebook, YouTube, Twitter
in print media…
identify options • select media • create a look • craft the words • illustrate the story • develop standards • lay out the material • expedite your review • prepare for the press • coordinate with the printer • strengthen your branding
in promotional forums…
displays and booth design • advertising components • audio and video presentation • product customization • exhibit materials • develop unique corporate give aways
Portfolio
Please browse through a small sampling of our work.